The Clear Change 10-day Program is designed to enhance the body's natural metabolic detoxification process while providing energy and support for overall well-being.  Many people benefit from completing a 10-day metabolic detoxification program such as the Clear Change 10-day Program 2-3 times a year.*
$114.50 @ our Williamsville store!
Included in the 10-day Program:
Free shaker cup – convenient way to mix a nutritional powder
Program Guide – easy-to-follow instructions, menu plans, and recipes
Program Diary – for patients to track their experience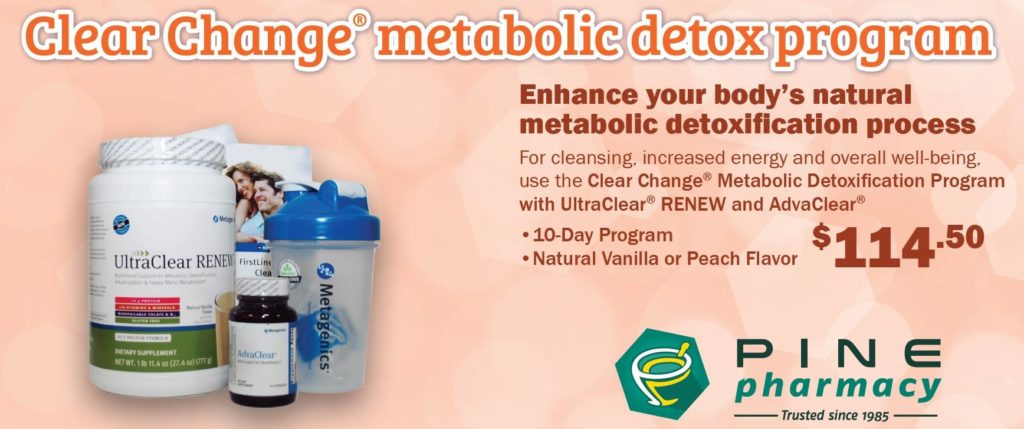 *These statements have not been evaluated by the FDA.  This product is not intended to diagnose, treat, cure or prevent any disease.